The Stranglehold as a group has been in existence for over 30 years. Starting out as a fan club devoted to the Klingons as depicted in Star Trek the Next Generation with only five members to what it is today with close to forty members and still growing and providing three branches of interests/involvement. In its beginnings, the Stranglehold did the usual fan club activities of charity work and dressing up to go to conventions and was no different than any other club out there. Then with help from members and the passion to go one step further by doing a "Klingon Play" things began to change for the group. Suddenly the difference of what the Stranglehold was beginning to be recognized by other clubs and eventually people/groups outside the realm of Star Trek fandom.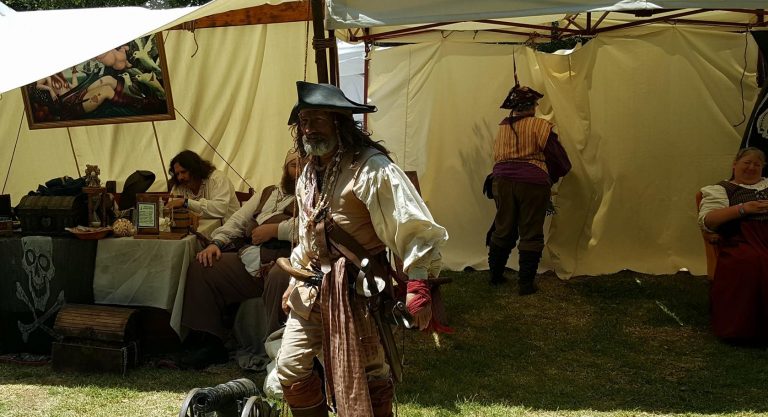 Then came the call of Piracy as the crew began to sail the adventure of the Brotherhood.  Making their debut at Gold Coast Festivals, first as a small guild new to the faire world to traveling to other Ports o' Call where Pirates gather. They were soon introduced to stage fighting to add to their repertoire as the group known as the Scurvy Dawgs was
formed.
Next came the League of Supremely Evil Revolutionaries as the world of Steam Punk began to grow in the world of fandom. Originally designed to be a "fun" sideline distraction that would require none of the planning and work the other two sides have, it was changed due to requests from fans of our other  Stranglehold productions. It became a fan favorite appearing at the original Gaslight Gathering, Her Majesties Steampunk Symposium and making Wild Wild West Con in Tucson their home convention.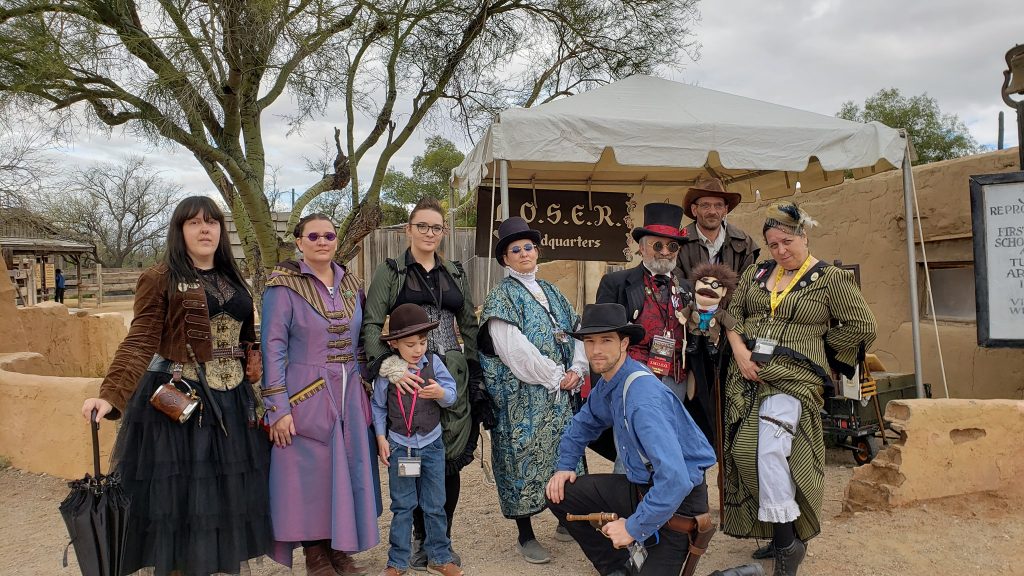 Will you be a part of it?